Leading Lawyers for Side Effects Claims Linked to Diabetes Drugs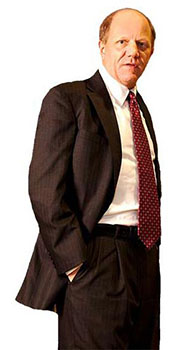 The Onder Law Firm's national diabetes drug attorney group has a distinguished product liability litigation track record, having won numerous major settlements against multinational pharmaceutical conglomerates on behalf of American families. Aware of the very serious nature of diabetes drug problems claims, our firm has dedicated its significant resources to offering clients throughout the United States with the best diabetes drug lawyer representation available. The expertise of our diabetes drug infection lawyers lies in supporting individuals and families as they cope with the aftereffects of major pharmaceutical recalls, achieving the substantial compensation they require and deserve.
Our diabetes drug attorneys believe persons and family members of persons having suffered from heart attack, stroke, bladder cancer, pancreatic cancer, kidney disease or kidney failure, limb amputation, genital infection, or broken bones as a result of a dangerous diabetes drug may be entitled to real compensation for the harm and suffering encountered. Diabetes drug problems have been linked to the following drugs:
Invokana
Victoza
Avandia
Actos
Farxiga
Xigduo XR
Qtern
Jardiance
Glyxambi
Synjardy
Synjardy XR
Invokamet
Invokamet XR
Steglatro
Segluromet
Stelujan
By filing a claim against the manufacturer of a dangerous medication, our diabetes drug attorneys believe individual consumers can both obtain compensation and hold pharmaceutical giants accountable. Thousands of Americans have suffered from extreme and life-threatening medical conditions as a result of dangerous drugs, at no fault of their own, and pharmaceutical executives must be held accountable for the safety of their products.
Our diabetes drug lawyers are deeply committed to obtaining the compensation our clients need and deserve, no matter how complex the case or where you reside in the United States. To speak with a diabetes drug attorney about your legal options, please contact our firm for a free, no-obligation case review today.
No Fees Unless We Collect for You - Our Diabetes Drug Attorneys Represent Clients on a Contingency Basis
We will represent all persons involved in a diabetes drug lawsuit on a contingency basis, meaning there are never any legal fees unless we win compensation in your case. Persons and loved ones of persons who have suffered from heart attack, stroke, Fournier's gangrene, kidney problems, limb amputation, broken bones, cancer, or another diabetes drug problem qualify for a free, no-obligation case review from our diabetes drug attorneys. Use this site's chat feature or complete the online contact form and a member of our diabetes drug lawyer team will contact you promptly to listen to your story and answer any questions you may have.
The Onder Law Firm
The Onder Law Firm is a St. Louis personal injury law firm handling serious injury and death claims across the country. Its mission is the pursuit of justice, no matter how complex the case or strenuous the effort. The Onder Law Firm has represented clients throughout the United States in pharmaceutical and medical device litigation such as Pradaxa, Lexapro and Yasmin/Yaz, where the firm's attorneys held significant leadership roles in the litigation, as well as Actos, Diabetes drug infection, Risperdal and others. The firm has represented thousands of persons in these and other products liability litigation, including Diabetes drug infection hip replacement systems, which settled for $2.5 billion and Pradaxa internal bleeding, which settled for $650 million. The Onder Law Firm won over $300 million in four talcum powder ovarian cancer lawsuits in St. Louis to date and other law firms throughout the nation often seek its experience and expertise on complex litigation. For more information, visit www.OnderLaw.com.